My Buddy Bill Copeland Knows What's Going On
Bill Copeland has been following New England Music for over a decade. Bill has a great line up of events to get the summer rolling, hand picked for you.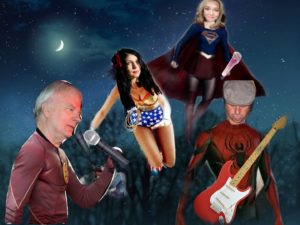 June will arrive with temperatures rising. The weather is already stating to get hot, and so is the New England music scene. Compiled below for your perusal is a list of several hot New England bands and singer-songwriters playing out this month in the hottest venues. Enjoy Father's Day, graduations, and weddings(unless, of course, you happened to be divorced) You'll have time for movies like The Avengers: Endgame and Shazam. See you at a show sometime soon.
June Buzz column; it's getting hot in New England music scene this month